WHAT YOU NEED TO KNOW
FASHIONABLY ANSWERED QUESTIONS
Get all the questions to your most frequently asked questions about Found, consignment, resale, and more.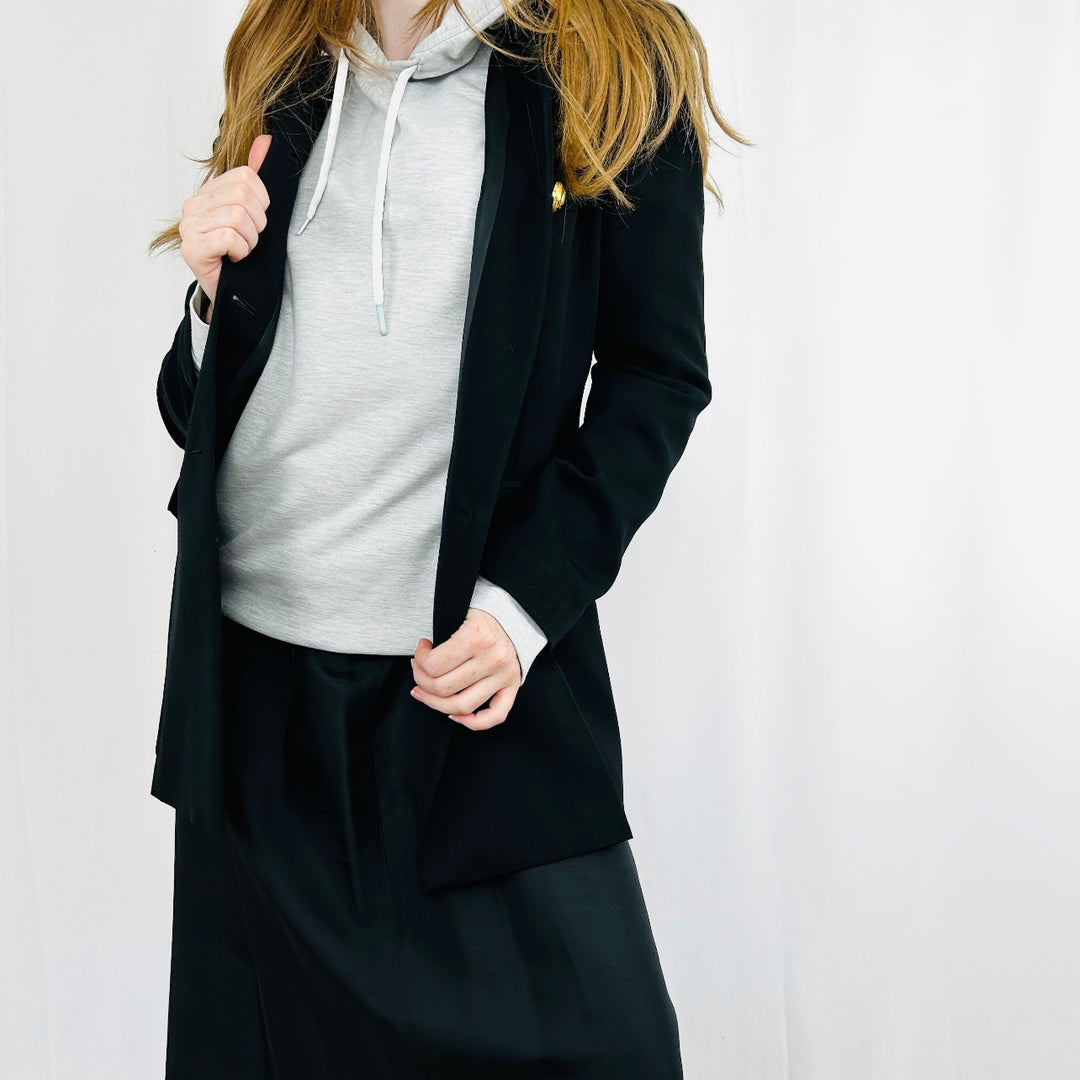 1. Book a drop off appointment using our online calendar.
2. Inspect your items carefully for stains, flaws. Check our "No Thank-You brand list while sorting items.
3. Fold neatly into a recycled shopping bag, rubbermaid tub or laundry basket.
4. Label your bag or bin with your name and email address.
5. Arrive at 3 Waterford Bridge Road (back door) for your appointment! We will go over the consignor agreement with you and answer any questions you might have!
So many of us have higher-end, designer items in our closet that just aren't ready to be sent to donation. Bring those goods to us and make a little money for yourself. Consignment is resale. When they sell you get anywhere from 40-70% of the final sale price. Every handbag and luxury item is carefully screened and authenticated using Entrupy and other 3rd party services.
Consignment shopping is savvy. You're shopping brands that you might not normally find locally here in St. John's. As well, you're getting new or very gently-loved designer and better brand clothing at a fraction of the original retail price. Our goal at Found is to help women build vibrant wardrobes with a smaller carbon footprint.
Facebook and other selling platforms are great, but do you want a stranger coming to your house? Been stood up by a potential buyer? Tired of people haggling on price? Bring your items to Found and let us handle it for you. It's just so much easier.
We work on a drop-off system at Found. If you are new to consigning with us, you can click on the appointment tab to book a time. If you are an existing consignor with Found you can drop off anytime during our intake office hours. (Tuesday: 10-4, Wednesday: 11-6, Thursday: 11-4, Saturday 11-4)
All items must be fresh, clean, and in excellent condition. Please drop off all items in laundry baskets, totes or paper shopping bags (or fabric) marked with your name and email address. No hangers or garbage bags, please.
Before dropping to us consult the "what we love" link on our page for what we are currently accepting and what brands we are declining. It will help simplify your sorting and make for a successful consigning experience with us.
If you have any questions at all regarding consigning with Found you can email us at foundappointment@gmail.com
Found's owner has decades of experience in resale, and Found's staff is trained to know what's in demand and precisely how to price it. We are constantly researching prices and normally price your items 1/3 to 1/2 of the original retail price depending on demand, condition, age and brand.
Luxury items are priced according to international market resale values. We authenticate all luxury brands using Entrupy and other 3rd party services.
Found takes authentication very seriously. Please contact us first if you have questions about the authenticity of an item you're considering for consignment. Consignment percentages for luxury pieces are on a sliding scale based on price, brand and condition.
Generally, when we say "no thank you" (in the nicest way!) to a certain item, typically its due to brands or styles that just aren't selling for us. We also decline items that need cleaning or are damaged. Pre-inspecting your items before bringing them in is important.
Please understand that if we decline an item it is a business decision not personal.
You get paid when your item sells!
Please message on Facebook or email foundappointment@gmail.com to request payment. We payout via EMT twice weekly by request. Alternatively, you can use your account balance for purchases at Found.
Consignors have access to Found's inventory system to check their accounts and can see their sales in real-time. If your balance is less than $20 we are happy to pay you in cash, in-store.
Ask yourself first: "Do I really want them back?" The majority of consignors at Found opt for donations. We contact several charities in St. John's to see who is in need. The Women's Centre and Neighbourhood are two that we send donations to most often. (*Luxury and high-ticket items will never be donated without your permission!)
However, you can request to pick-up unsold clothing or shoe items during the final week of the consignment period. They must be requested by day 67. Email us at foundappointment@gmail.com before your 60-day consignment period is over and we'll get them ready for you.